Fire Hall Espresso
The Firehall espresso blend is a rich and robust coffee that will ignite your senses with its bold flavor and aroma. It is a carefully crafted blend of high-quality beans from around the world, roasted to perfection to deliver a strong and smooth espresso shot.
This blend is perfect for those who love a strong and full-bodied coffee with notes of dark chocolate, caramel, and toasted nuts. The Firehall espresso blend is also versatile and can be used to make various coffee drinks such as lattes, cappuccinos, and Americanos.
In summary, the Firehall espresso blend is an exceptional coffee that will satisfy the taste buds of any coffee lover. Its bold and rich flavor, combined with its community-focused approach, makes it a must-try for anyone looking for a high-quality coffee experience.
Our Cavalier fire department consist of all volunteer men and woman from our county. They all work full time jobs and then put in extra hours to make sure that this town is taken care of when we need them. We want to give back to our community and support those who support us.
$1 from every bag sold will be donated to the Cavalier Volunteer Fire Department.
Regular price
Sale price
$17.00 USD
Unit price
per
Sale
Sold out
SUBSCRIPTION POLICY: A 3-month commitment is required on subscription orders before it can be cancelled. You will be automatically charged each month. Modifying subscription items is allowed.
Share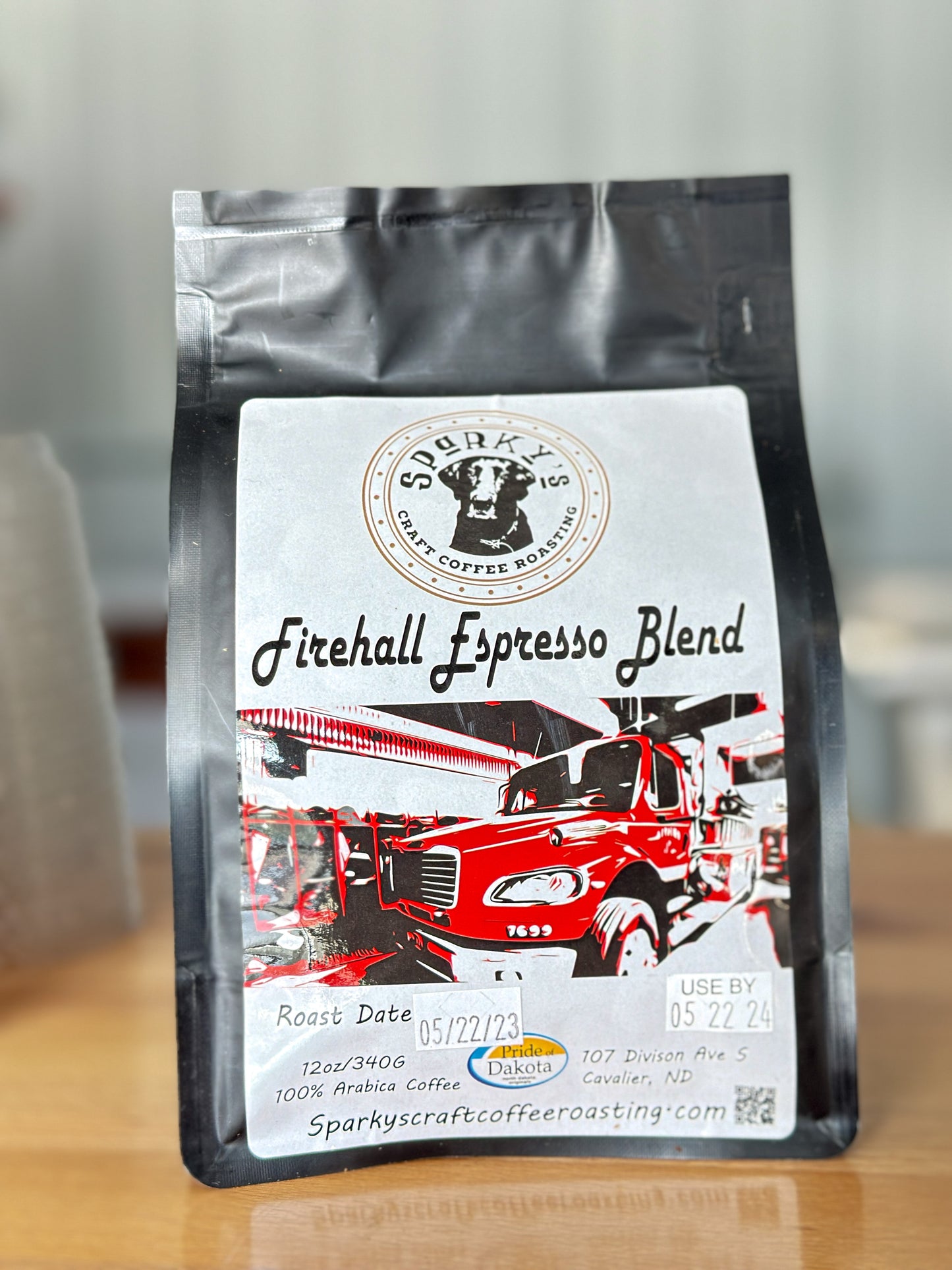 Hometown Pride
I'm a coffee lover and love this espresso blend! Even more, a hometown small business that supports the local fire department. I have family members that are firemen and think this is an amazing idea! Thank you, Sparky's!
My favorite!
Love the flavor of this coffee and love the " give back" thoughtfulness behind it! Always fresh and always delicious!